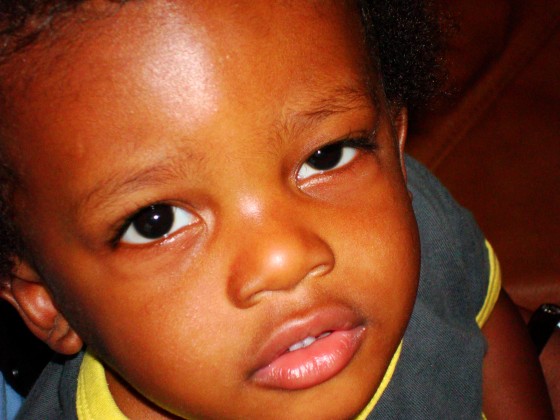 Whether we're standing in line at the grocery store, playing at the park or sitting in a church sanctuary –  people seem to keep asking the same question about  my son A.J. –  "Is he sleepy?"
My response is usually just, "He always looks that way."
But what I should say is, "He's got a drooping eyelid."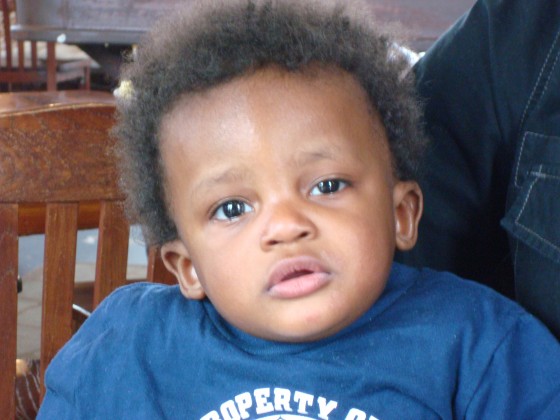 I noticed a difference in A.J.'s left eyelid the day he was born. Huge tears welled up in his eyes too because he also had a clogged tear duct. I didn't realize how common clogged tear ducts were in infants, until his pediatrician clued me in and I did some research on my own. Thank goodness we didn't take the  approach to have surgery to unclog the tear duct because he grew out of it at around six months.
On the flip side, A.J.'s left eyelid still droops a bit,  but doesn't cover his pupil. A pediatric ophthalmology exam and follow-ups revealed he's also a bit more near sighted in his left eye. I can hardly tell any problems with A.J.'s vision since he likes to call out the letters he recognizes on street signs, while we're out walking, just as easily as he calls out the circles and doggies he sees in the books he's holding.
Although the ophthalmologist suggested plastic surgery to tighten the muscle above his eyelid and make him look "normal," we chose to leave him just the way God made him. Just doesn't sit well with me to do plastic surgery on a toddler just because he looks a little sleepy.
Update: At 19 months old, he was fitted with frames for my nearsightedness or myopia.