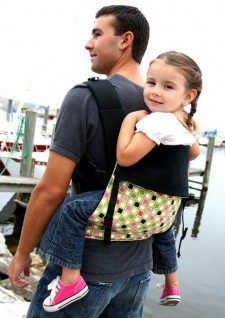 One of the baby carrier lines I've heard rave reviews about from my friends in a few mommy groups is Action Baby Carriers. Unfortunately, by the time I got the opportunity  to review it A.J. no longer wanted to be carried. So I got some help from a new friends, Mindi, and her two boys. She was nice enough to let me and A.J. stop by to do the review.
"Action Baby Carriers are a soft structured buckle baby carrier. Wear as a front pack or a back pack with babies and toddlers from 8-40 lbs."
Discount/Promo Code
Action Baby Carriers is inviting Mommy Talk Show viewers to enjoy a special discount on their next purchase. Use the code mts10 at checkout to save $10 on a regular price carrier by March 23, 2012.