Some of the biggest names in sports and music are featured in the upcoming animated movie with original music, "Smallfoot." We're talking LeBron James, Common, Zendaya and James Corden. Check out the "Smallfoot" movie character list, trailer, and a fun activity sheet to enjoy with your family.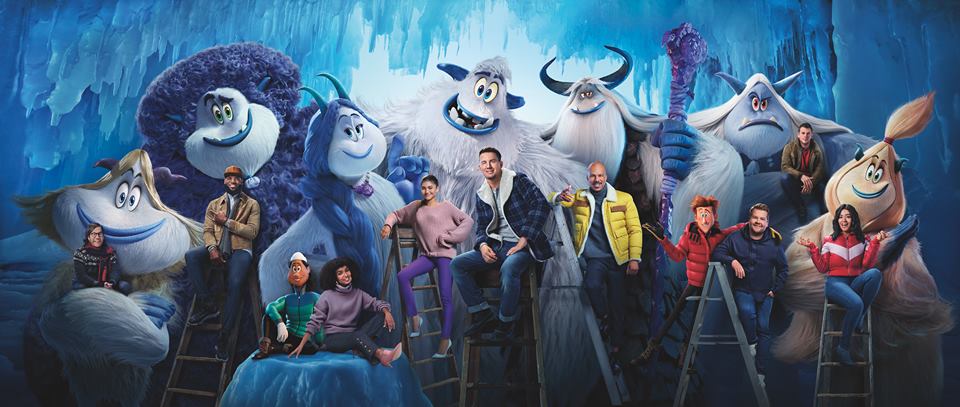 Channing Tatum is MIGO
Zendaya is MEECHEE
James Corden PERCY
LeBron James GWANGI
Common is STONEKEEPER
Gina Rodrguez is KOLKA
Danny DeVito is DORGLE
Jimmy Tatro is THORP
Yara Shahidi is BRENDA
Ely Henry is FLEEM
Smallfoot Movie Trailer
As you noticed in the trailer, Migo's discovery of a human sends the Yeti community into a tailspin. Like many creatures, they thought they were alone in the snow-filled world, but they're not. Jokes, romance, heartbreak, and all times of craziness ensues. "Smallfoot" hits the big screen Friday, September 28th and we're going to a special preview this weekend.
I'm most looking forward to the music. I'm a Zendaya fan. I loved her in "The Greatest Showman" and of course, her Disney show, KC "Undercover."
Add in James Corden from "Carpool Karaoke" fame and you know the music will be top notch.
Then you add in Common who's an Oscar-winning rapper and actor!
To help get your family into the mood to see the film you're welcome to download and enjoy the "Smallfoot" movie character activity book below.