I participated in a Blog Blast program on behalf of Mom Central Consulting for Kidoodle.TV. I received a promotional item and a free trial as a thank you for participating."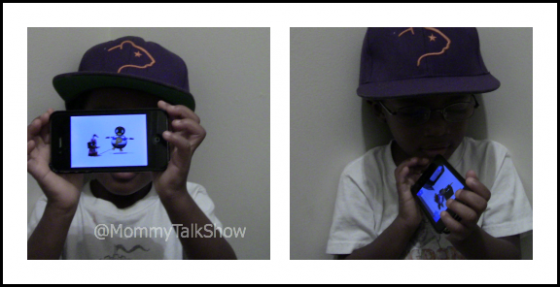 A.J. 's preschool is off for Christmas break, so this opportunity to have a free trial of Kidoodle.TV (value: $4.99 month)was perfect for us. Plus it's getting colder so we're not going outside as much and my holiday workload is still piling up.  I admit, I allow him to play with my iPhone 4s to keep him busy while I'm cooking dinner, editing videos or reviewing products for you to watch here.
A.J. has fallen in love with a square-headed penguin named "Pecola" who's the star of his own show on Kidoodle.TV. I sat with him to watch a few minutes of the show. There's something about robots and catchy song about "All the world's a square." He's happy and seems to like the shows.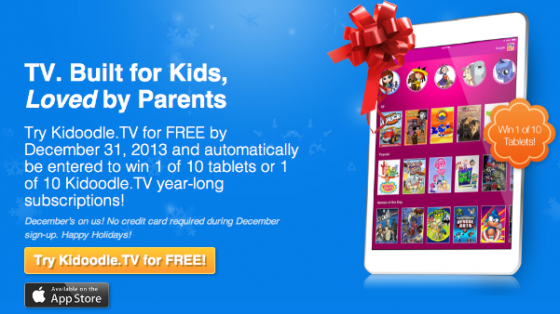 Enter to win one of 10 tablets or one of 10 year-long subscriptions to Kidoodle.TV.  Sign up for a free trial by December 31, 2013 on Kidoodle.TV.  Set up is simple and parents have all the control over their kid's profiles, age appropriate shows and how long children use the app. Plus there's a parent PIN required to open and start viewing.
I'm interested to see if A.J. has any interest in the rest of the appropriate shows for up to 4 year olds. I'd like him to try the "Brainy" category show "Monster Math Squad."
Kidoodle.TV
For news and parenting advice, like Kidoodle on Facebook and follow @kidoodleTV.