Will you need personal lubricant to have spontaneous intimacy after 40? Maybe not. Just in case I'd like to share my story with you.
This shop has been compensated by Collective Bias, Inc. and its advertiser. All opinions are mine alone. #TheMoodStrikes #CollectiveBias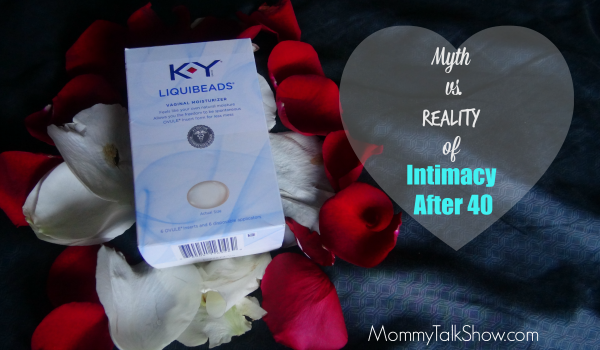 Before I get into the nitty gritty of how intimacy can after after you turn 40,  I need to let you in on a little conversation I had with my Mom. By the way, this is a re-enactment but the second part of the video is pretty darn close to what really happened when I called my Mom and told her about this topic…
Phew!!! Now that I've gotten the re-enactment of the  uncomfortable conversation I had with my Mom out of the way –  I can break down to you the myth vs. the reality of intimacy after 40.
MYTH
Here's the myth we're led to believe: After marriage, the extraordinary romance of your honeymoon continues.
Your partner leaves fresh flowers and a martini on your night stand every night to let you know they care.
Rose petals and fresh fruit are strewn across your marital bed to welcome in the romance.
(Why do we think this is going to happen every night?)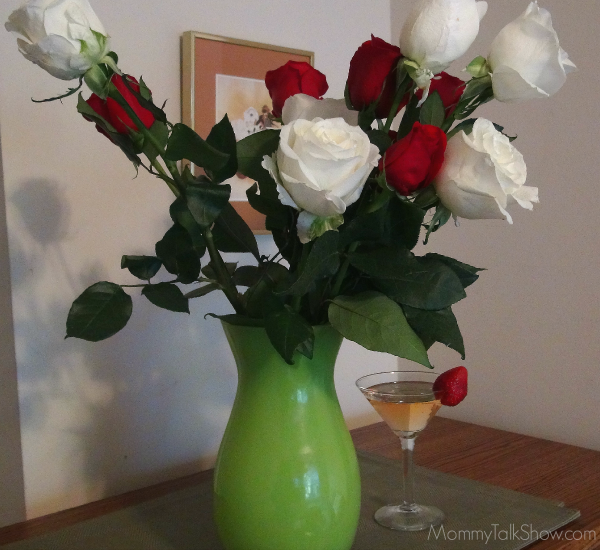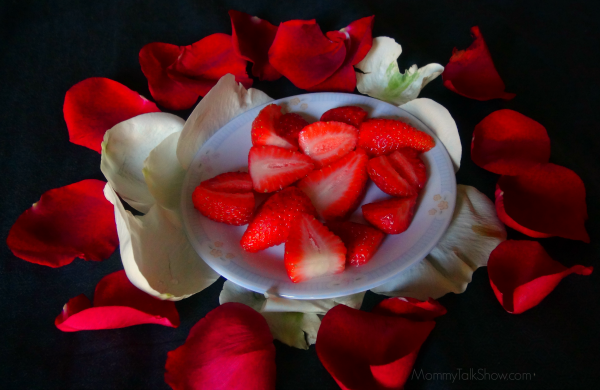 REALITY
Now to the reality….
Between the lack of sleep and wacky work schedules, my husband and I are not on the same page when it comes to intimacy. It's not as frequent as we'd like. Definitely not as frequent as before we became parents.
Children just change things.
We'd like to recapture the freedom to be spontaneous.
But when a little person can open your bedroom door at any moment, it kind of diminishes the spontaneity of it all.
As a 41 year old perimenopausal woman, vaginal dryness has had an effect on my sex life. Like lots of busy, tired parents we don't have as much time for foreplay and heavy petting like we did earlier in our marriage.
So last night, we did something that you may consider "romantic," but for us it works.
I went to the movies by myself to see a new romance movie my husband had no interest in. He stayed home to watch football and cook me a delicious dinner. When I got home my dinner was ready for me. Yes, we were apart for a portion of the evening. But it was exactly what we both wanted. Right after dinner, I used the KY Liquibeads just to be on the safe side so we could have "smooth sailing" in case my husband wanted "dessert" (if you know what I mean.)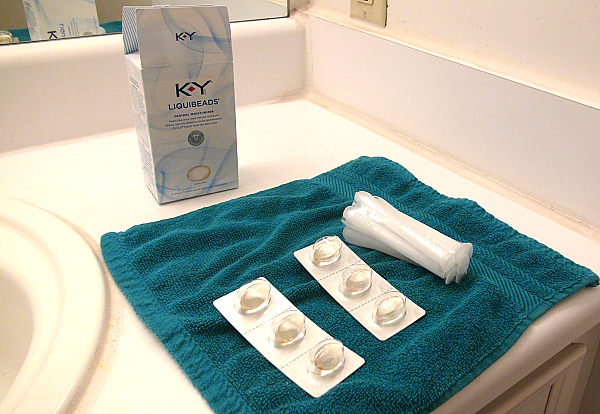 You'll find KY Liquibeads in the feminine care aisle of your local drug store. One box ($19.99) includes six ovule inserts and applicators (I give you a look inside the box in the video above). There's a $1.00 coupon for KY products available at coupons.com. If you're pregnant or nursing, talk to your doctor before using it.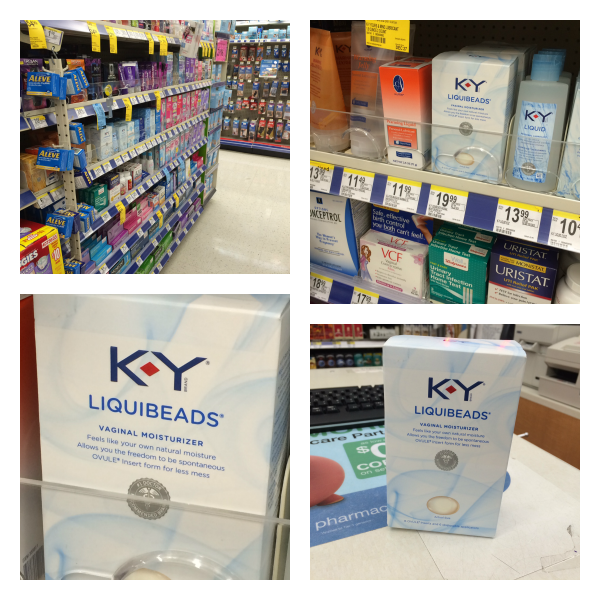 Tell me – what changes have you noticed in your relationship as you and your spouse age? How do you spice things up and stay spontaneous?