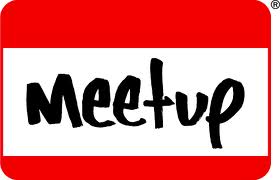 Don't limit yourself to Twitter and Facebook when it comes to using social media to promote yourself or your business. Meetup groups are another avenue that "Helps groups of people with shared interests plan meetings and form offline clubs in local communities around the world."
Thanks to connections through Meetup groups in Atlanta I met the guests for this series of videos. Listen to our discussion about how useful and relevant Meetup groups are:
Shari belongs to the Founding Moms Exchange Meetup Group. You heard me mention Emma and Collective Experts, a staffing firm for small businesses to hire experts for short-term and temporary projects.
Are you a member of a Meetup group in your area? Has it helped you connect with other moms or people with similar interests? Comment below and tell us how Meetup is working for you.
This webisode was taped on-location at Return to Eden Organic Market in Atlanta. Each week Return to Eden gives away a gift card. Enter to win by following Return to Eden on Facebook.