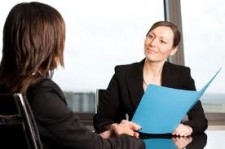 As a work at home mom I can't be everywhere and do everything. In fact, I fail to meet many of my goals because I don't have time to do it all. There's a poor perception that if you work at home, you have more time to work and be with your children. In fact, it's a difficult balancing act unless you hire help.
Imagine what I could accomplish if I had an assistant to upload videos or distribute them to other websites. I'd love to also have a journalism student as an intern to teach them how to communicate on-camera.
The mommy guests have their own goals and needs for hiring an assistant to help with their businesses.
Meet the moms:
Laurie Morrison, Creator of Main Street School of Art (watch her video profile)
Michelle McDonald, Inventor of maternity clothing products; follow @wefit2029
Felicia Walton, Sassie Babies embroidered & monogrammed accessories
Watch the video then comment below.
What would you hire an assistant to do for your business or around your house?