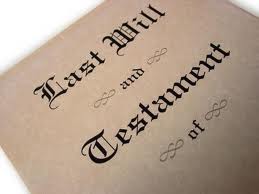 As a new parent, you're so caught up in the joy and excitement of your child that it's hard to think about your death and who will be their guardian. So you procrastinate and put off writing a will. I'm speaking from experience here.
Hear which of the mommy guests is procrastinating too, who just wrote their will and who learned from the death of their parent that estate planning is a serious matter:

This webisode was taped on-location at Return to Eden Organic Market in Atlanta.