For the "Girls Trip" movie, I'm making an exception about seeing a movie twice in the theater. It's THAT good. I nabbed a ticket for an exclusive screening of the new "chick flick" at the BlogHer 17 conference in Orlando a few weeks ago. I'm going back to the theater to support the film on its preview weekend too.
The film –  starring Queen Latifah, Jada Pinkett Smith, Regina Hall, and Tiffany Haddish – is hilarious, yet raunchy. I'm sure you've seen the promotional videos with Tiffany's character, Dina,  proudly stating she's hidden drugs in a bodily orifice (I'm using these terms since my Mom reads my blog!). If you think that's shocking, it pales in comparison to the most outlandish parts of the film.
The easiest way to describe it to you is to think of mixing together Sex and the City + The Best Man + Bad Moms + The Hangover = @GirlsTripMovie.
Almost all of my Facebook friends have been counting down to the film's release in theaters.  In case you'd like to make seeing the "Girls Trip" movie an ultimate Girls Night Out I created this simple checklist of things to do before and after you leave the theater.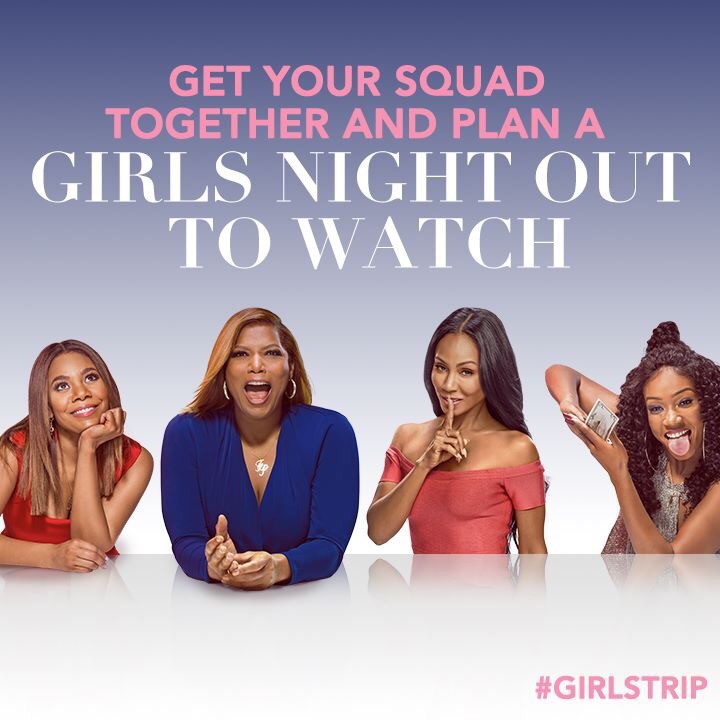 Make #GirlsTrip Movie
the Ultimate Girls Night Out
1. Pick Your Posse
"Girls Trip" follows four college friends on an emotional, hilarious, and sometimes dangerous trip to New Orleans for the Essence Festival. When they were in college, they called themselves "The Flossy Posse." Matching denim jackets, FP nameplates and coordinated dance moves were a given. Think of these characters as the women of Sex and the City. Queen Latifah is Miranda, the tough one – but she's a gossip blogger, not a lawyer; Jada Pinkett Smith is Charlotte, the divorced mom; Regina Hall is Carrie, the TV personality and walking lifestyle brand; Tiffany Haddish is Samantha, the no-holds-barred raunchy one.
You need to go see "Girls Trip" with your fun friends, not your conservative friends. Probably not your mom, unless she's got a lot in common with Samantha. If you have a friend who wears pearls and matching sweater sets, DON'T BRING HER.
You will see and hear things that will stay with you for days.
You will never look at a grapefruit the same way again!
2. Buy Tickets Online
Women are coming out in droves to see this film, especially Black women. Movie ticket lines will be long. Theaters will be packed.
I used the Fandango app to buy my ticket four days before it hit theaters. My posse did the same. We picked the theater, times, and reserved our seats together.
Believe me. Save yourself the headache of missing out on "Girls Trip" because it's sold out.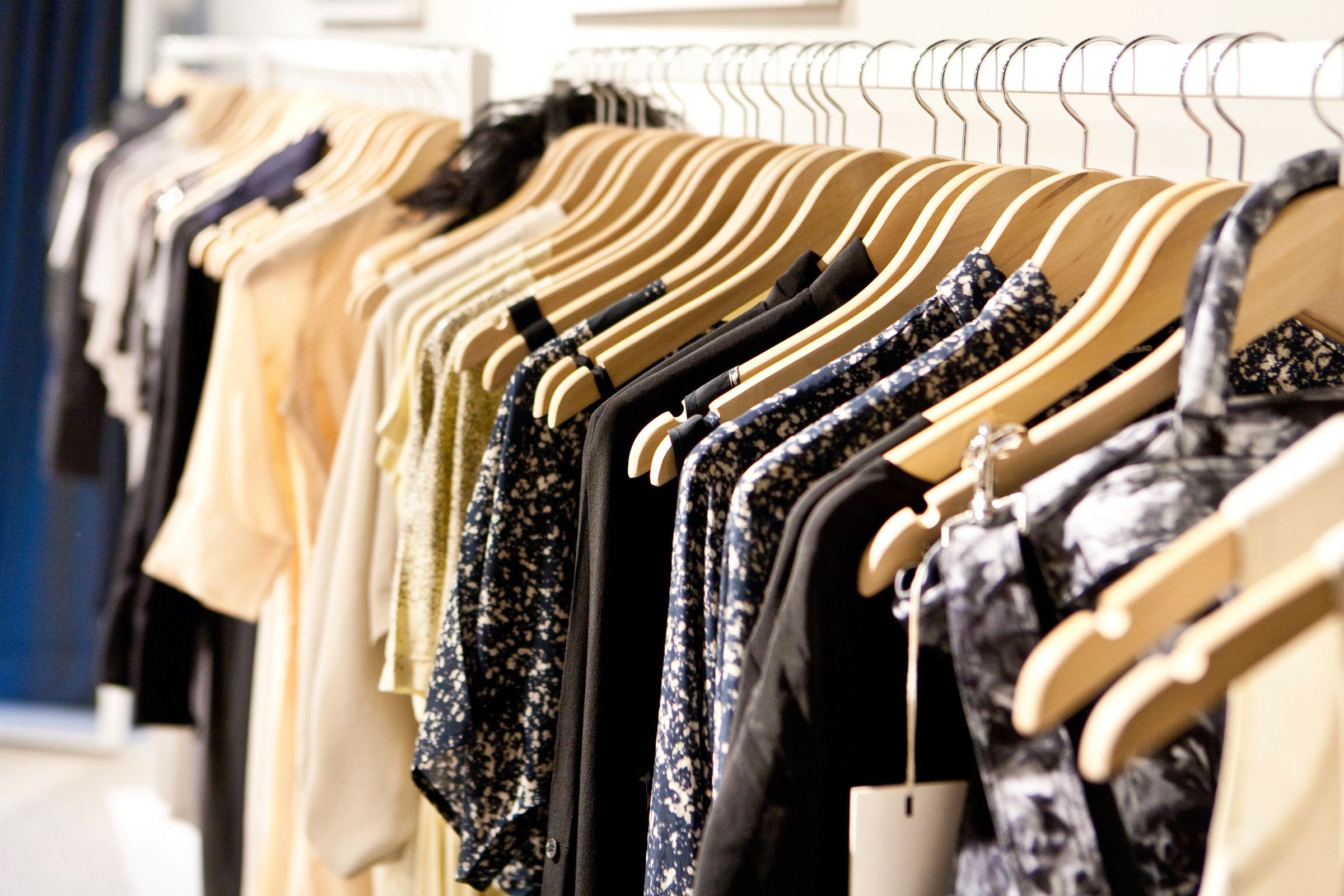 3. Dress Alike
This may sound juvenile, but I can imagine it will be super fun to be all decked out in your own matching Flossy Posse attire.
When I was in sixth grade I remember getting shirts that matched my friends with our nicknames and favorite songs emblazoned on the sleeves.
Share your outfits or pre-movie looks using #FlossyPosse hashtag. I've seen several ladies using the hashtag on Twitter.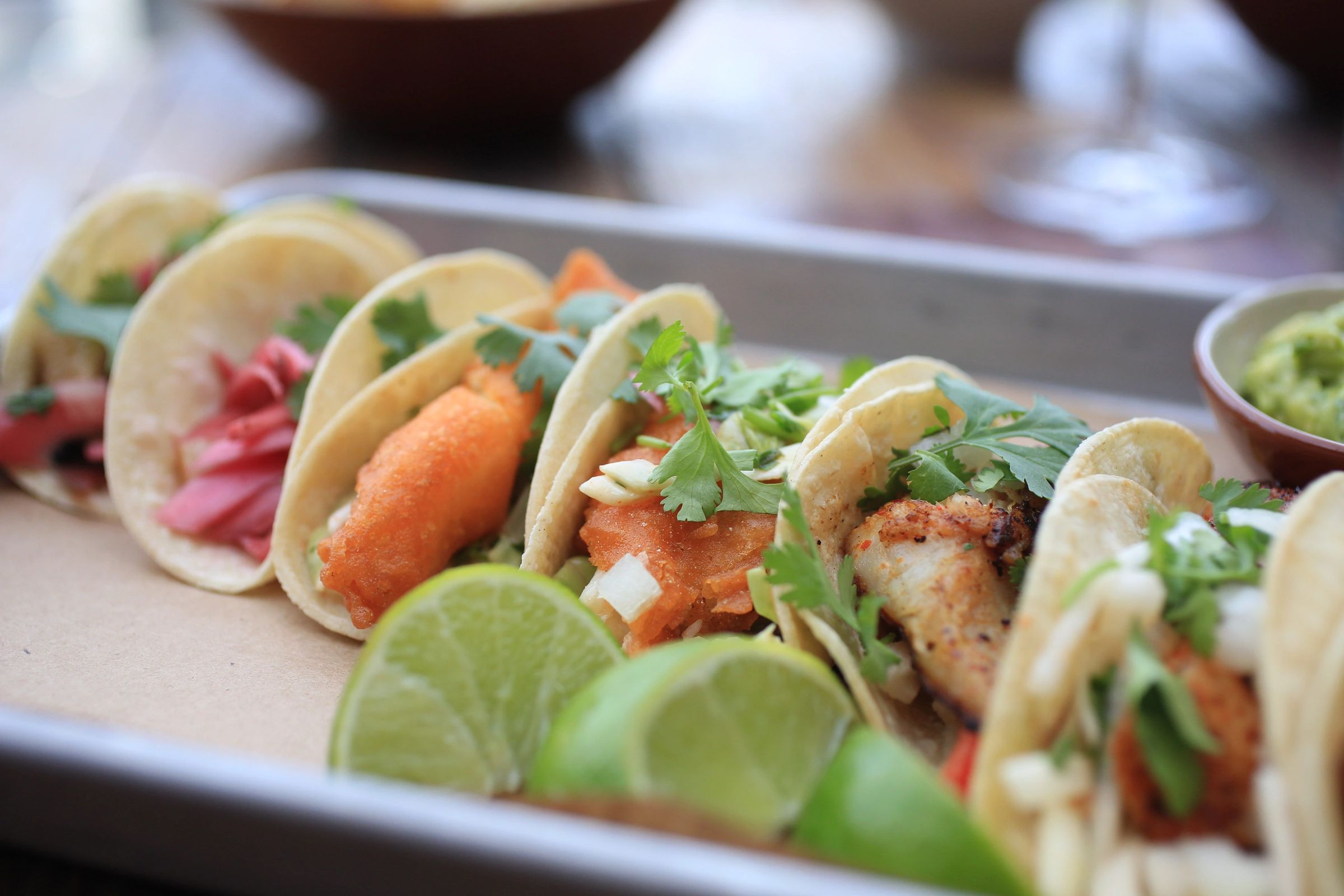 4. Make a Reservation at Your Fave Hot Spot
Decide if you're having dinner before or after you see "Girls Trip". Call directly or use the Open Table App to book a table for your party. Especially for restaurants that are near the movie theater and are packed on weekends, you'll need a reservation.
5. Choose a Signature Drink
Signature drinks are part of every adult outing I've attended lately. Be sure to think of a non-alcoholic version for your favorite drink for your designated driver to enjoy!
The ladies in the "Girls Trip" movie do quite a bit of drinking and even put a little something extra in their drinks.
Don't let your ultimate girls night out get out of hand. Drink responsibly. Use public transportation, a cab or Uber if you're not in the condition to drive.
After the Girls Trip Movie
Now that you're ultimate Girls Night Out is over, I've got a post-movie idea.
Every crew has a Miranda, Samantha, Carrie, and Charlotte from Sex and the City series. Over dinner or drinks, discuss which character you and your friends are most like!
Are you The Boss, The Gossip, The Mom, or The Wild One?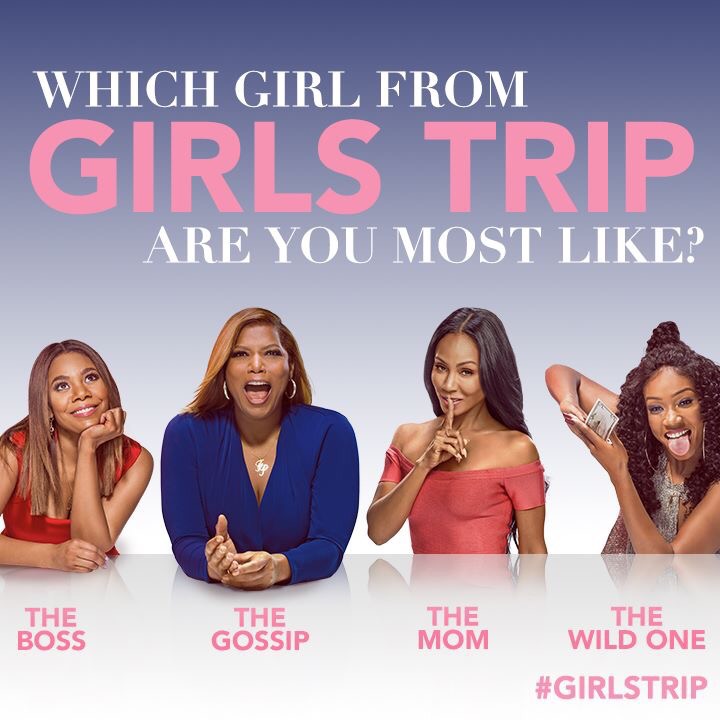 Click to Tweet: See why @MommyTalkShow says Sex and the City + The Best Man + Bad Moms + The Hangover = #GirlsTrip
When four lifelong friends—Regina Hall, Queen Latifah, Jada Pinkett Smith and Tiffany Haddish—travel to New Orleans for the annual Essence Festival, sisterhoods are rekindled, wild sides are rediscovered, and there's enough dancing, drinking, brawling and romancing to make the Big Easy blush.
Girls Trip Movie Trailer