This week I struck up a conversation with a mom in my neighborhood at the frozen yogurt shop. She had a tablet and books on her table. This mom was on a mission. I asked if she was using the yogurt shops wi-fi, then she quickly held up her portable wifi hot spot with a smile. Turns out she didn't live nearby, but was waiting for her son to finish a basketball training camp at the church across the street. After all, basketball season starts shortly after the kids go back to school.  Busy Yogurt Shop Mom told me, "We like it. We're already seeing results. We may sign him up to come back since we're trying out this class we found on Groupon."  Sounds like a great back to school savings idea. Save 50% or more on a deal site for a child's activity or class, then decide if it's worth paying full price. Although I get emails each week from Groupon and Living Social, I've mainly used it for myself for spa services and tech product purchases, I've never used it for A.J. and now I'm about to give it a second look.
Quick reminder: there's a site-wide savings code 15SCHOOL for 15% off Living Social through August 3, 2014 as 11:59 p.m. PST. Restrictions apply.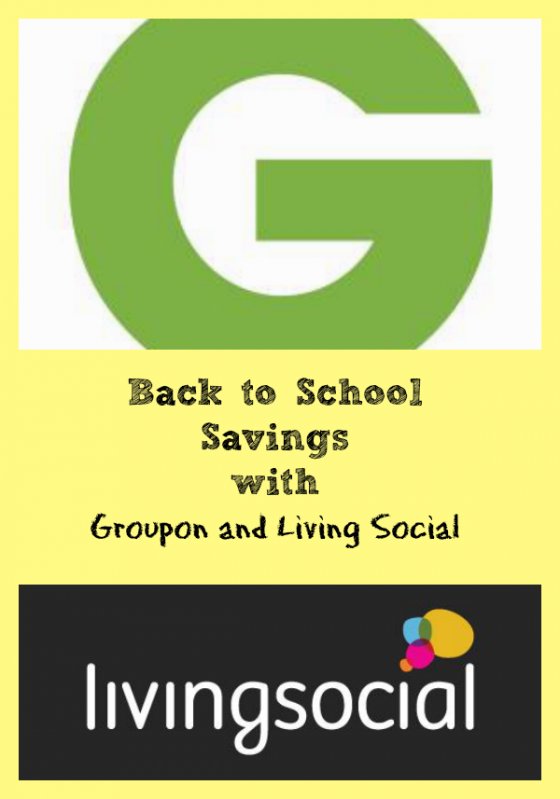 Books, DVDs & Apps
I've seen bundles of children's books, DVDs and educational apps on the deal sites.
Gymnastics & Sports Camps
Just like "Busy Yogurt Shop Mom" who found a physical conditioning camp for her son, there are discounts to gymnastics and sports camps you can find and try out. Try out a dance or private music class!
Salon Services
A new haircut or look are perfect for back to school. Find a salon that's offering a deal.
School clothes & school supplies
Grab a discount gift card or one of those "spend $100, pay $75" offers for an online clothing retailer. Right now, there's 15% off kid's back to school essentials code for Kohl's through Living Social.

I struck up a conversation on the Mommy Talk Show Facebook page about deal sites and back to school. I'd love to hear your take: