Here's the 2018 Twitter Party Calendar I'm hosting (for free) for my blogging colleagues and blogging networks to list their upcoming events.
I also have some tips to join your first Twitter Party. If you're a brand or business, I'd love to work with you to host a Twitter Party.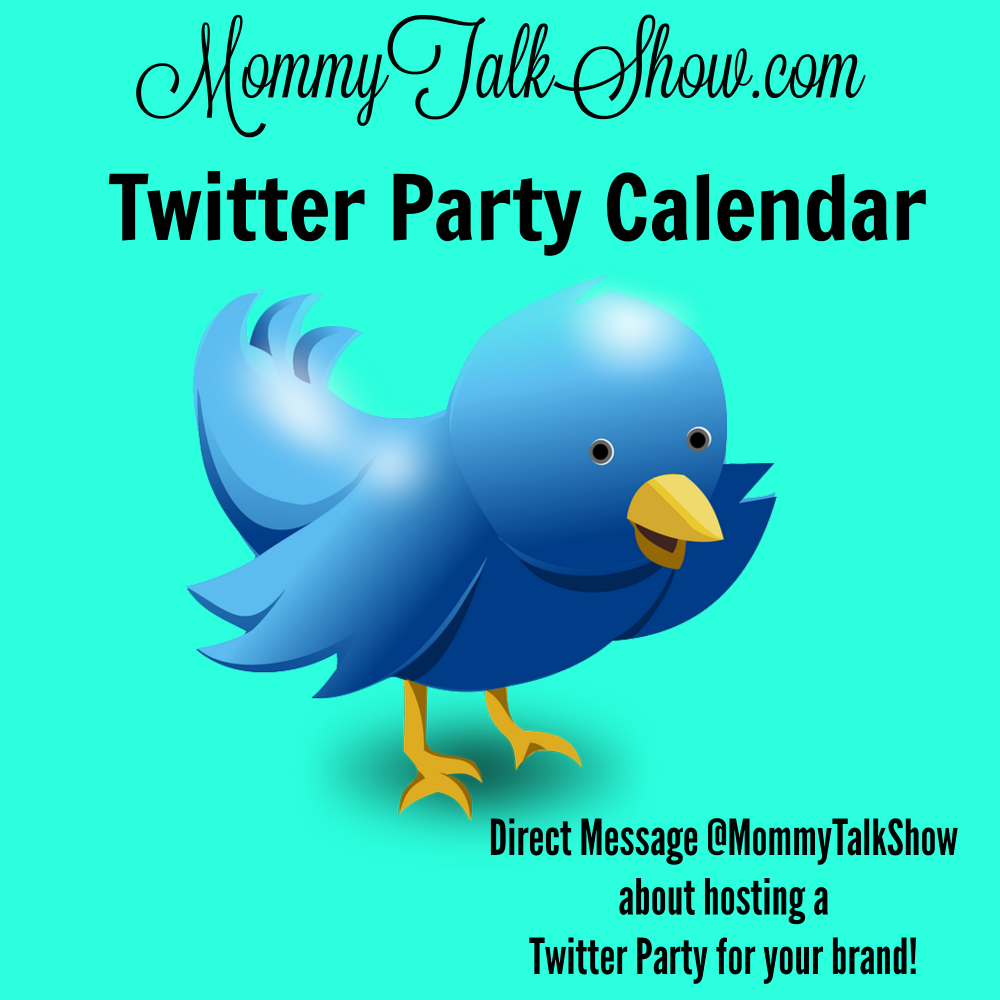 If you host a Twitter chat and would like your weekly/monthly event listed, feel free to add a note in submission form below:

Submit your Twitter Party event here.
Twitter Party Calendar
Monday, May 14
9- 10 p.m. EST #TMOM to chat about tips for entertaining children while traveling. Prizes: TBA
Tuesday, May 15
Wednesday, May 16
1-2 p.m. EST RSVP
#HowtoWalkAway Twitter Party
to chat about "about the new book 
How to Walk Away
 (no spoilers!) and we'll chat about all things related to reading." Prizes: Book lovers goodie basket w/  "Just One More Chapter" cozy reading pillow, literary candles, and a pack of "Novel Teas."
12-1 p.m. #PeriGirls to chat about Reading Rocks
Monday, May 21
9- 10 p.m. EST #TMOM to chat about family travel.
Tuesday, May 22
8-9 p.m. EST RSVP
#EARLYMAN Twitter Party
to "to celebrate the Blu-ray and Digital release of EARLY MAN." Prizes: $200 worth of Amazon Gift Cards + 10 Blu-rays and EARLY MAN branded soccer balls.
Twitter Parties
Check out my helpful post: 7 Tips to Have Fun at Your First Twitter Party. It will walk you through everything you need to know including setting up a Twitter profile, interacting with the hosts, how to follow a hashtag and how to win prizes! Twitter parties are fun ways to interact with brands, find out how they solve your family's problems, learn new things like recipes and you can do it in your pajamas.
That's what I love most. I can chat with people all over the country during a Twitter party. 
Host a Twitter Party
I have worked with national and Atlanta brands on Twitter events that have trended nationally, resulting in millions of impressions. Submit a Twitter Party Request Form if you'd like to hire me to plan a Twitter party. Here are six tips for throwing a successful twitter party.