Get savvy moms TALKING  about your family-friendly business, product or service!
Would you like more to
Shop at your Atlanta-area store?
Bring their children to your play space, school or medical office?
Take the cool classes you offer?
Use your convenient, affordable & fun product or service?
You're in the right place to get your business featured on a parenting talk show
thousands of moms watch every month.
The average Mommy Talk Show viewer
is 35-44 years old
lives in the Atlanta metro area
has 1-2 children under the age of 5
uses organic and all-natural products
uses cloth diapers
stays at home or works from home
Rave reviews from sponsors

I was delighted by the immediate response we received from Joyce's post about Juno Maya on Mommy Talk Show. We received three orders for our Mommy Deal in the first two days!"

~ Kim N., Juno Maya Maternity Spa

 I must say you did a great job with the featured post. It definitely exceeded my expectations! Thank you so much!
RT @mommytalkshow @youtube This is simply the most AWESOME video review we've ever had! Your son is adorable!!! #pottytraining #toddlers

— Potty Tots (@pottytots) August 1, 2012
What Mommy Talk Show offers
| | |
| --- | --- |
| Professional Video & Social Media Marketing Campaigns | Banner ads |
| Twitter Parties | Video Product Reviews |
| Blog Sponsorships | Brand Ambassadorships |
| Social Media Management | Social Media Consultation |
| | |
| --- | --- |
| Monthly Site Stats & Influence | As of 4/15/13 |
| Facebook LIKES: 1,780 | January 2013 Page Views: 10,000 |
| Facebook Friends: 1,753 | January 2013 Visits: 4,200 |
| Twitter Followers: 4,000 | January 2013 Unique Visits: 2,600 |
| RSS & e-newsletter subscribers: 420 | Klout Score: 67 |
| Pinterest Followers: 1,102 | Peer Index: 62 |
| YouTube Subscribers: 194 | Google Page Rank: 2 |
| YouTube Video Views: 33,000+ | Instagram Followers: 497 |
1. LOCATION SPONSOR
Invite an exclusive group of Atlanta moms on-location to your family-friendly business for a tour or demonstration. For example, an art school, play space, restaurant, or store would be the ideal place to host the show.
Mommy Talk Show host Joyce Brewer will give Atlanta moms an up close look at what you offer in person and in professionally produced online commercial that's uploaded to YouTube, the world's 2nd largest search engine.
Demonstrate your product, showcase your expertise or capture rave review from customers in your video, then use it on your website, in social media, e-newsletter and marketing materials.
Watch a webisode from the most recent talk show taping featuring HippoHopp Duluth, Atlanta's premier indoor eco-friendly play space:
2. SPONSORED PRODUCT REVIEWS 
Seeing is believing! Let moms see how well your product works with a professionally produced product review video! Get the honest opinion of your product from an Emmy award-winning mom that's featured in a video review. Then use the video on your website, e-newsletter and on social media to market your business.
Use the Mommy Talk Contact Page to request the Mommy Talk Show Media Kit password for current rates for sponsored video reviews.
Products tested and reviewed by MommyTalkShow.com will not be returned.
See a sample video review of the BabbaBox Activity Box for preschoolers:
3. SPONSORED POSTS
4. BANNER ADVERTISEMENTS
MommyTalkShow.com offers banner advertising space for your product or company with rates starting at $15 a month. Current stats can be provided upon request. However, stats are not all that matter in advertising! MommyTalkShow.com is active on Twitter, Facebook, YouTube & LinkedIn.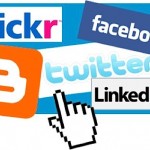 Use the Mommy Talk Contact Page to request the Mommy Talk Show Media Kit password for current promotions, rates and stats.
Advertising payment is due prior to ad going live on the blog.