I'm about one week behind on my 2013 goals and resolutions. In fact, I'm going to kick those terms to the side and embrace something else. A motto. A saying that I can fall back on when things are going well and when they're blowing up in my face.
I made a collage of photos to show you exactly what I mean and explain why my 2013 Motto is: OWN IT.
These are things that I know, but don't always embrace, recognize or take action on.
I've got to give credit to tech and entrepreneur pro Nathalie Lussier whose post on introspection and intention inspired me.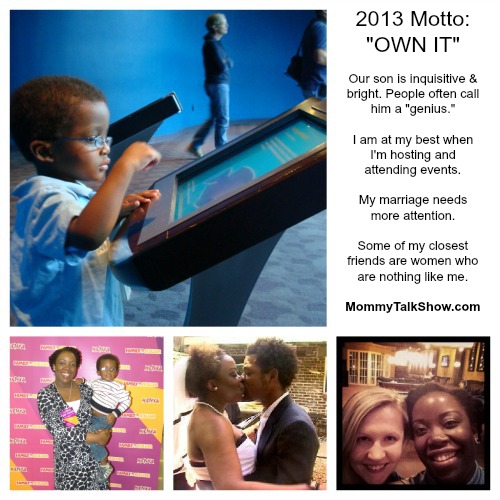 Do you a motto or favorite slogan for 2013?
Why did you choose it?